student-exhibition
Japanese traditional Tapestry
my student exhibition be opening. he made Japanese traditional tapestri and the kanji is eto 「 rooster - 鶏 」. this is 「干支」 tapestri. eto = animal token =干支...below.
Each year has a symbolic animal. The cycle is completed every twelfth year.
rat→bull→tiger→rabbit→dragon→snake→horse→sheep→monkey→rooster→dog→boar→ and turn it.
- in detail -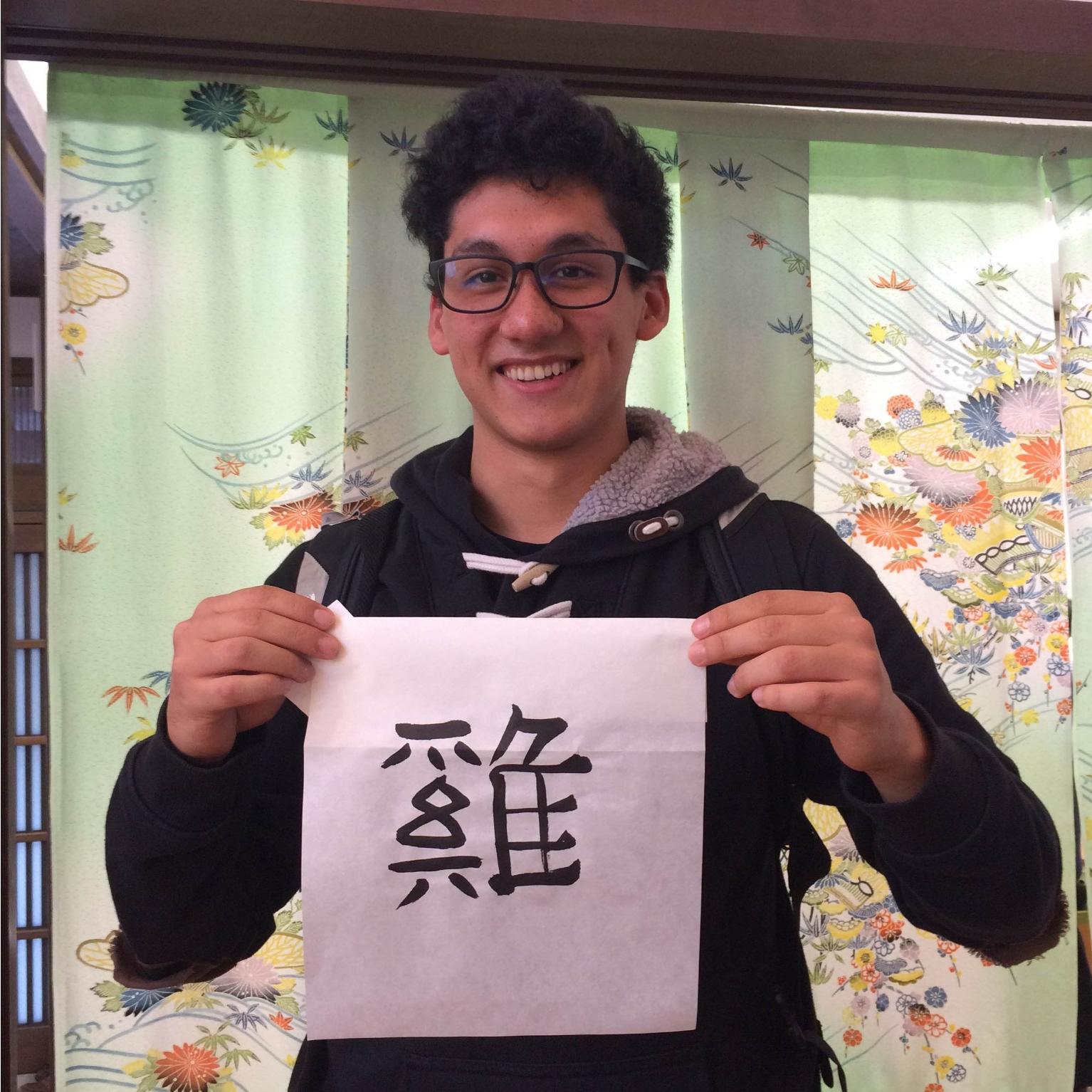 ●DAY
17th.Nov.2016 - 20th.Dec.2016

●place
the kanazawa shinkin bank

●adress
河北郡内灘町字向陽台1-141

●URL & MAP
Link
●news
news paper "Today's event" posted every day · · · 17th.nov.2016-20th.dec.2016
=北國新聞
- introduction -

name - Rodrigo Jose Mundo
country - Republic of El Salvador
Hola!, soy Rodrigo de El Salvador, こんにちは、エルサルバドル出身のロドリゴです。
Im Rodrigo from El Salvador.
Since child I like to draw when needed of a bit of internal peace, it used to be just a pencil and a piece of paper and picture from internet. But I realized that drawing with ink and brush is completely different, leaving you with no chance for mistakes. That makes you get dipper to the draw, cleaning your mind from other thoughts.